35 Years and Counting... A Personal Piece "We Travel not to Escape Life… But for Life not to Escape Us."
"Not all who wander are lost… "
I have a morbid joke with a good friend of mine, that 35 is going to be our mid-life crisis. With both of us, as well as too many of our friends losing parents to diseases like cancer while they were barely in their 60's (My mother was only 58), it makes life seem a lot shorter then it actually is.
The loss of my mother 4 years ago caused a severe hole in my heart and until just recently really held me back from pushing myself. My mother was my best friend. She was the one who I asked for advice, and even in my 30's still worked hard to make proud. She was the person that I talked to every day for hours at a time about nothing. When she was gone I felt that there was no one else I needed to make proud and I felt my life and self esteem start to spiral down. I felt alone and pushed everyone away except Jason (my amazing husband who saved me from falling into a deep depression by giving me more love and friendship then I deserve). I buried myself in growing my business and hid behind everyone else's happiness.
"We Travel not to Escape Life… But for Life not to Escape Us."
And then I started to travel… it started at one trip per year before my Mom died. Then it gradually grew… I had a bucket list that I thought was impossible to fulfill… And then I did. So I wrote more items on that list and completed them too. I was doing things that most people only dream of. Traveling and Adventures became an addiction that continues to make me happy. In the matter of 4 years I have travelled to over 35 countries and all 7 continents(it will be all continents twice in Jan 2017). It started as 3 weeks of travelling a year to 27 weeks in 2015, and already at least 18 weeks in 2016. I have no idea how many miles I've travelled or how much money I've spent…and frankly don't care. Travelling makes me feel alive again. It's not just about the places but the amazing people I have met along the way and now call my friends. It's kind of cool to get Birthday wishes from people on 6 of 7 continents. And the best part of it all is Jason has taken up a love for travelling and we have had some amazing adventures together…
It's been a long journey back up this dark and lonely hole but I'm finally able to see the light and ready to make positive changes in my life.
"Travel brings Power and Love back in your Life"- Rumi
Last year (like every year) I put together a list of 34 things to do while I'm 34… Ironically, after all was said and done I only accomplished 6 of those :
See Gorillas in the Wild
Finish new website (well almost finished)
See Yellowstone/Grand Tetons
Polar Bears in the Wild
Putting $$ in a Savings Account
Grow a successful garden
I did a lot of things that weren't on my list… I went to Africa twice spending a total of 6 weeks traveling through all of East Africa. I hiked to the top of an active volcano and spent the night watching the lava and stars. I went to India (with Jason) and saw Lions, Tigers, and Bears and experienced a little of Holi festival. Highlight… Jason and I went to Norway and not only saw the Northern lights but snorkeled with Orcas. It was the most amazing trip I have ever been on.
And now... I'm officially 35 closer to 40 then I am to 30. It really doesn't bother me. After all it's just a number. I am living life every day until the last. So here is my list of 35 things to do while I'm 35. A lot of them are repeats from the past few years... (I starred them so people can push me to complete them). So here's to the another year of life, adventures, and celebrating true love with Jason.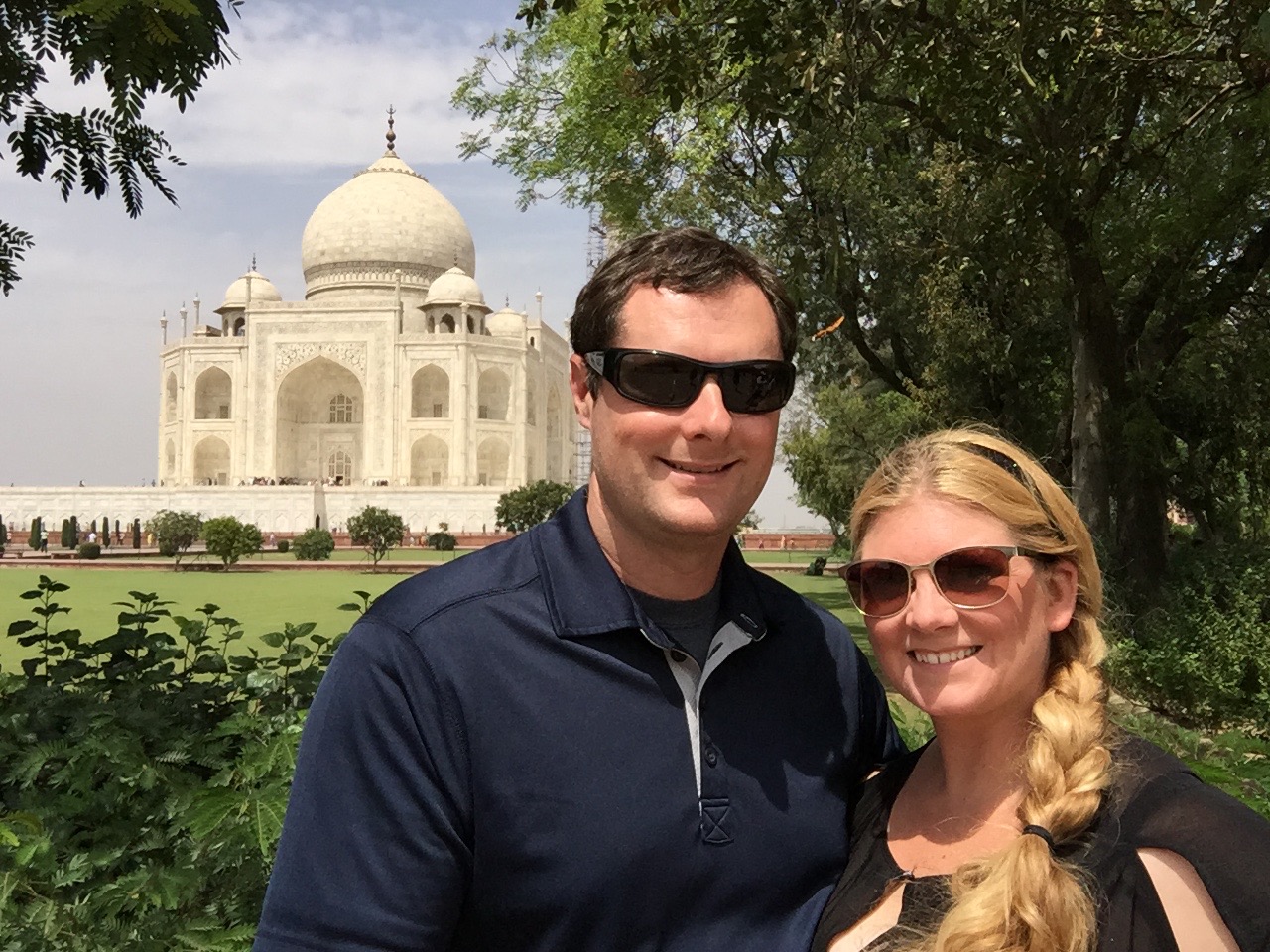 35 things to do at 35
1- Start a Family (Yes, you are reading that correctly and No this is not an announcement. )
2- Go to Patagonia & Hike Torres del Paine
3- Go to Easter Island
4- Run a Marathon (or 2) Already signed up for the Dopey at Disney 5k, 10k, half marathon, & full marathon
5- Lose 35 pds – Get Healthy***
6- Ride Every Ride at Disney in one day**
7- Get Travel work Published**
8- Have my own Photo Show **
9- Join the Explorers Club
10-Grow Senior Business ***
11-Start a proper travel blog
12-Senior Stories Project
13-Small Town Project
14-Edit all Travel Photos
15-Wine Project
16-Learn to cook- And actually cook on a regular basis**
17-Yoga 3 times a week**
18-Learn to Meditate**
19-Network more
20-Get 2500 Instagram Followers
21-Go to Hawaii
22-Get paid to travel
23-Photograph 5 Destination Weddings
24-Photograph 35 weddings(including 5 Destination)
25-Go see Jimmy Fallon or SNL or Ellen ***
26-Compass Tatoo
27-Sell/Buy House
28-Make new Friends
29-Take Improv class ***
30-Win a Photography Contest (In travel) **
31-Learn how to do Composites in Photography
32-Teach Photography classes**
33-Photograph a wedding or engagement or anyone in New Zealand/Australia
34-Swim with Whale Sharks **
35-Learn to Sail
Bonus- Volunteer, Give Back… Do Something good for others… and do a lot of it.