Alexandria Virginia Hinjew Wedding - Sahaja & Blake -Virginia Wedding Photographer
It's almost the one year anniversary of Blake & Sahaja's Hijew wedding in Alexandria. I always same that I am the luckiest photographer because I really get the best couples. But Sahaja and Blake really hold a special place in my heart. Sahaja is just the kindest most wonderful person I have ever met. She has such a beautiful and giving heart and Blake does the same. A week after her wedding before she even saw any of her wedding photos... she left me the most beautiful voicemail that I still have saved to my phone and listen to when I need a pick me up. These two people just really make me happy! And I am so excited to call them my friends !
Blake and Sahaja got married on August 6th in Alexandria, Virginia. It was my first HinJew wedding and I decided that all my weddings need to be Hinjew weddings. The colors, the dancing, and ummmm Indian food is perhaps my favorite, I mean what is not to love!
I spent the morning with Sahaja as her and her girls got ready. It was a saree factory. Ironing, wrapping, dressing, pinning. It was a beautiful color explosion. Sahaja hand picked each saree for the girls in her wedding party when she was in India that spring. She also picked up bracelets and carefully put them in order so each girl would match. When she put on her bracelets they exploded off the tube and fell to the floor... whoops...
Alexandria Wedding Photography
This was not only my first Hinjew wedding but also my first Indian wedding. As a world traveller and someone who has been to India I was so excited to photograph an Indian ceremony. The ceremony was a beautiful mix of Jewish and Indian traditions. That day I realized you can't out due a Rabbi. The Indian wedding had lots of beautiful parts and symbolisms. More so then a Jewish wedding. Blake and Sahaja's Rabbi made sure that she ended the ceremony with a bang by getting everyone up and doing the Hava Nageela and dancing from the ceremony out into the lobby of the venue! It was great!
After getting into her second look Sahaja & Blake joined their party. The dancing was phenomenal. Blake's uncle performed a silk dance. Then Sahaja and Blake surprised their guests. The whole night was perfect! I am so so happy that Blake and Sahaja found me! And Congratulations on your new little one!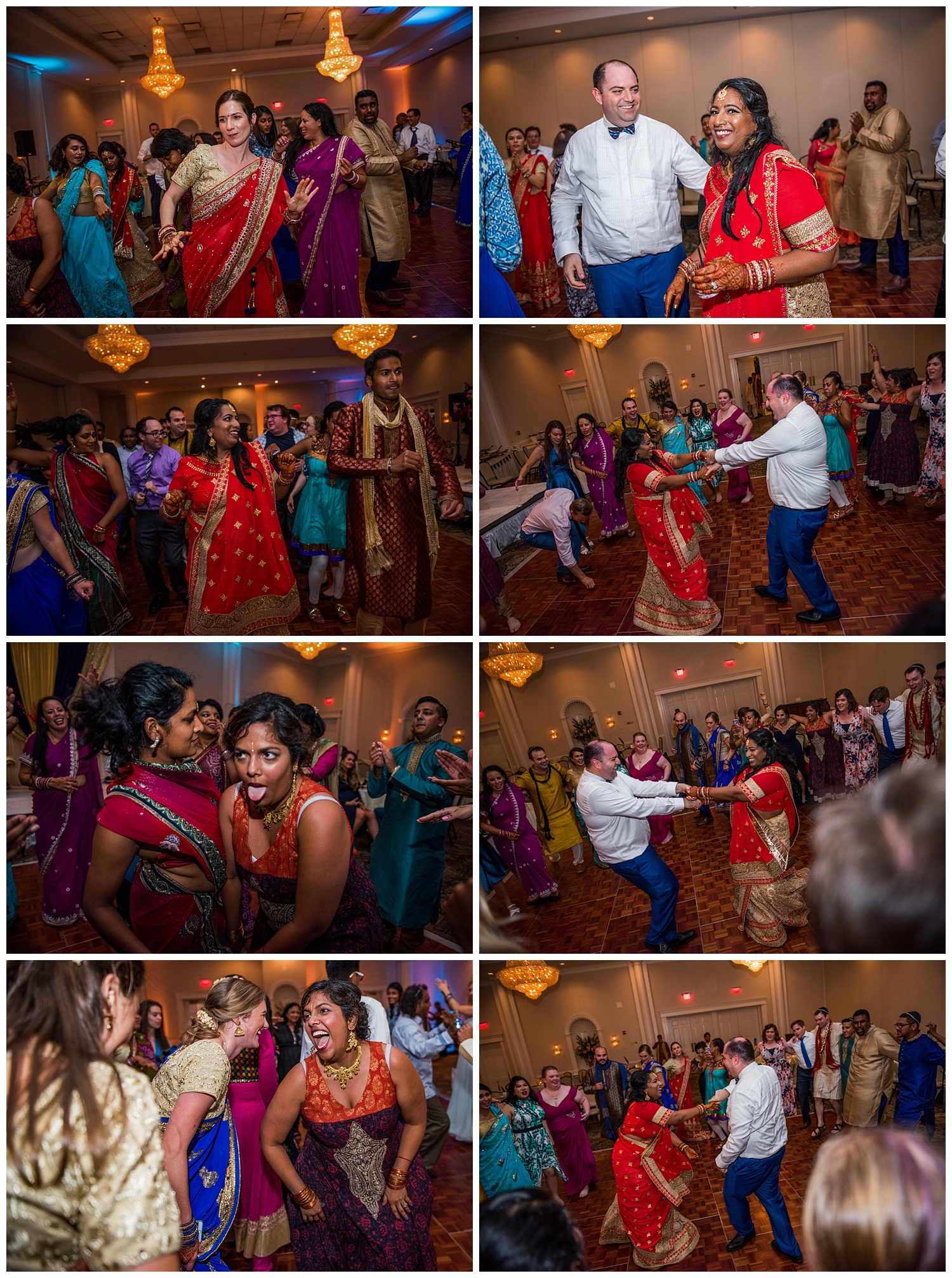 Virginia Wedding, Weddings
Kathleen Hertel
Indian Wedding, Baltimore Indian Wedding, DC Indian Wedding, VA Indian Wedding, Jewish Wedding, Indian Wedding Photographer, Baltimore Indian Wedding Photographer, DC Indian Wedding Photographer, Nova Indian Wedding Photographer, Hijew Wedding, Baltimore Wedding, Baltimore Wedding Photographer, Virginia Wedding Photographer, Alexandria Wedding Photographer, Alexandria Wedding, Virginia Wedding, Virginia Wedding Photography
Comment